The International Year of the Salmon (IYS) is a five-year initiative which began in 2018 and will run until the end of 2022. The IYS has been involved in implementing 3 signature projects and expanding communication and outreach to advance the generation of knowledge through international participation, workshops and symposia.
The 2022 Pan-Pacific Winter High Seas Expedition
COMING SOON
The Likely Suspects Framework
The Likely Suspects Framework (LSF) is a novel approach to assess survival bottlenecks affecting salmon across their life history cycle and linking freshwater, coastal and marine influences.  In essence, the LSF is a tool to identify the candidate mortality factors (the Likely Suspects) within an overall spatio-temporal framework (the Likely Suspects Framework), which can be used by managers and policy makers to make impactful decisions regarding salmon sustainability and harvest, such as determining priority habitat restoration/protection. The Likely Suspects Framework is already well underway in the Atlantic basin led by a group of UK NGOs and the project in its early stages in the Pacific with a series of virtual workshops currently being planned to guide the development of this framework.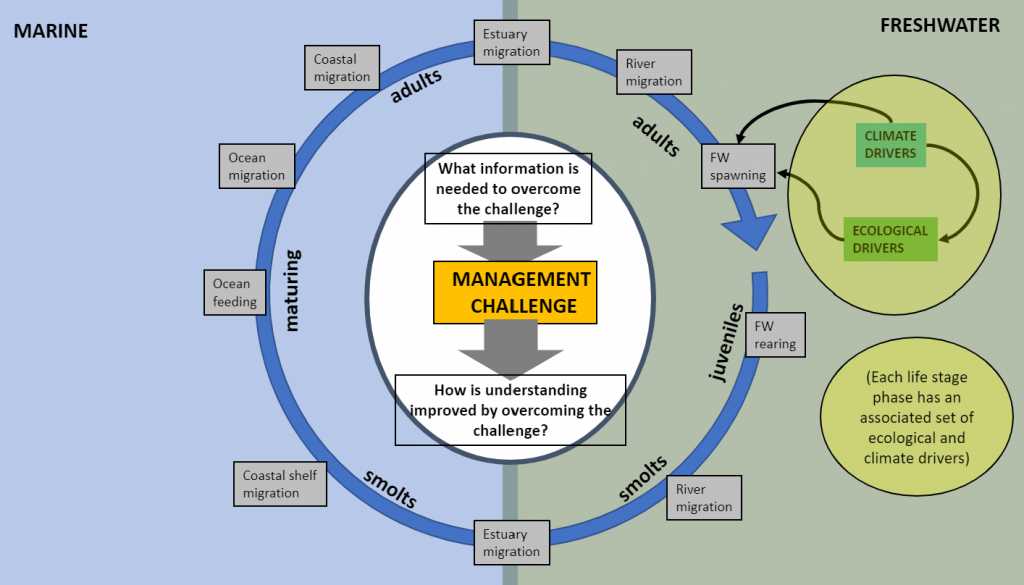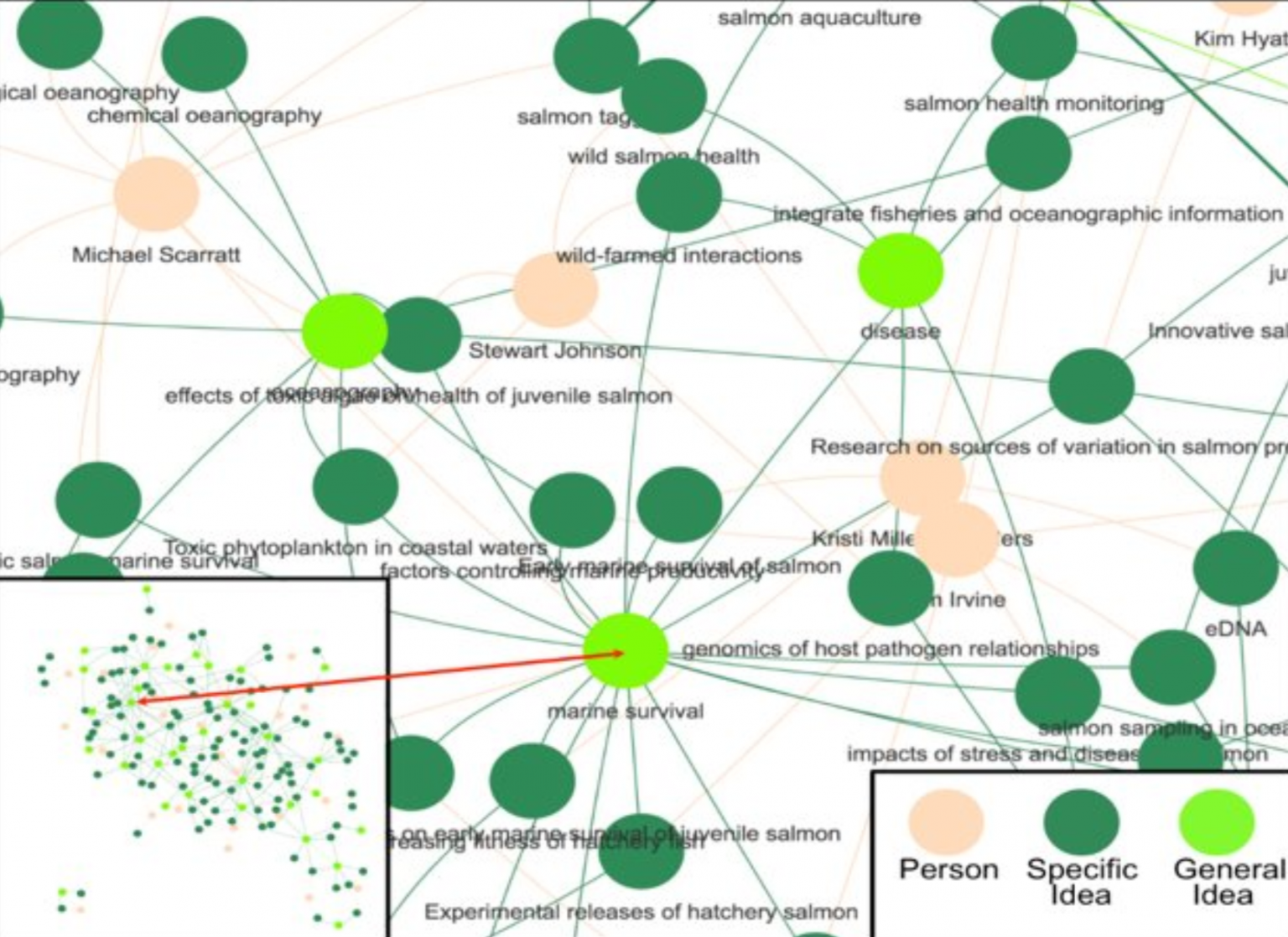 To link the information generated by the High Seas Expeditions and the Likely Suspects Framework, in addition to other data relevant to salmon, the IYS is working on a Signature Project called Data Mobilization. Arguably, one of the largest barriers to salmon research is rapid access to standardized data.  Data Mobilization plays an important role in bringing together salmon data and resources into one easily accessible framework. The IYS is working on the implementation and management of case studies, and working with partners to develop a strategy to mobilize data using a federated approach to standardizing data that can be rapidly discovered and synthesized by a diversity of groups. A graph database is being considered as the ultimate tool to house the data as well as the network of organizations and individuals associated with the case-use studies, allowing salmon researchers and those that rely on salmon, to have readily available access to the most up to date information available and access to ongoing research projects and programs.  
This is your chance to join like-minded people across the Northern Hemisphere to make a difference.
Register your salmon events or projects with us.