Establishing the Conditions for Resilience
The International Year of the Salmon is working towards the following vision:
To ensure that salmon and people are resilient in a changing world.
To deliver this, we are working to enable projects that will achieve the following outcomes that, in total, represent the conditions necessary for salmon and people to be resilient in the face of a changing climate.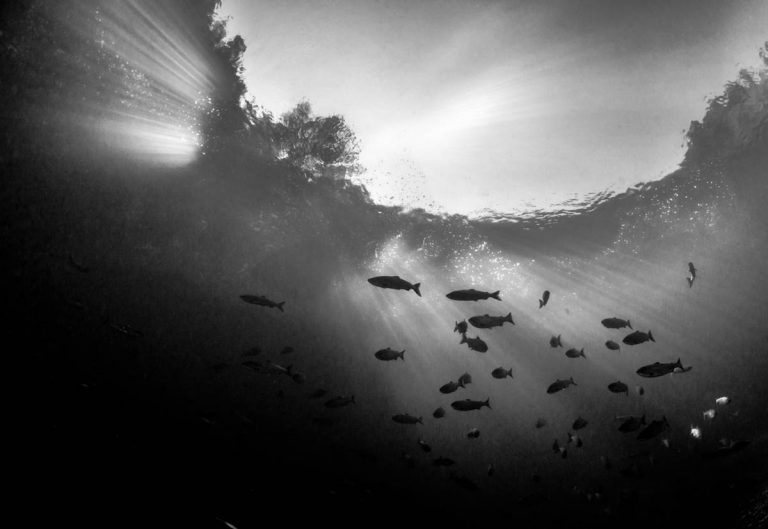 Nimpkish Sockeye – Eiko Jones
International Year of the Salmon Research Themes & Outcomes
The IYS has multiple research themes to further our understandings of the mechanisms behind salmon survival and productivity, and what this means to the people, ecosystems and habitats that rely on them.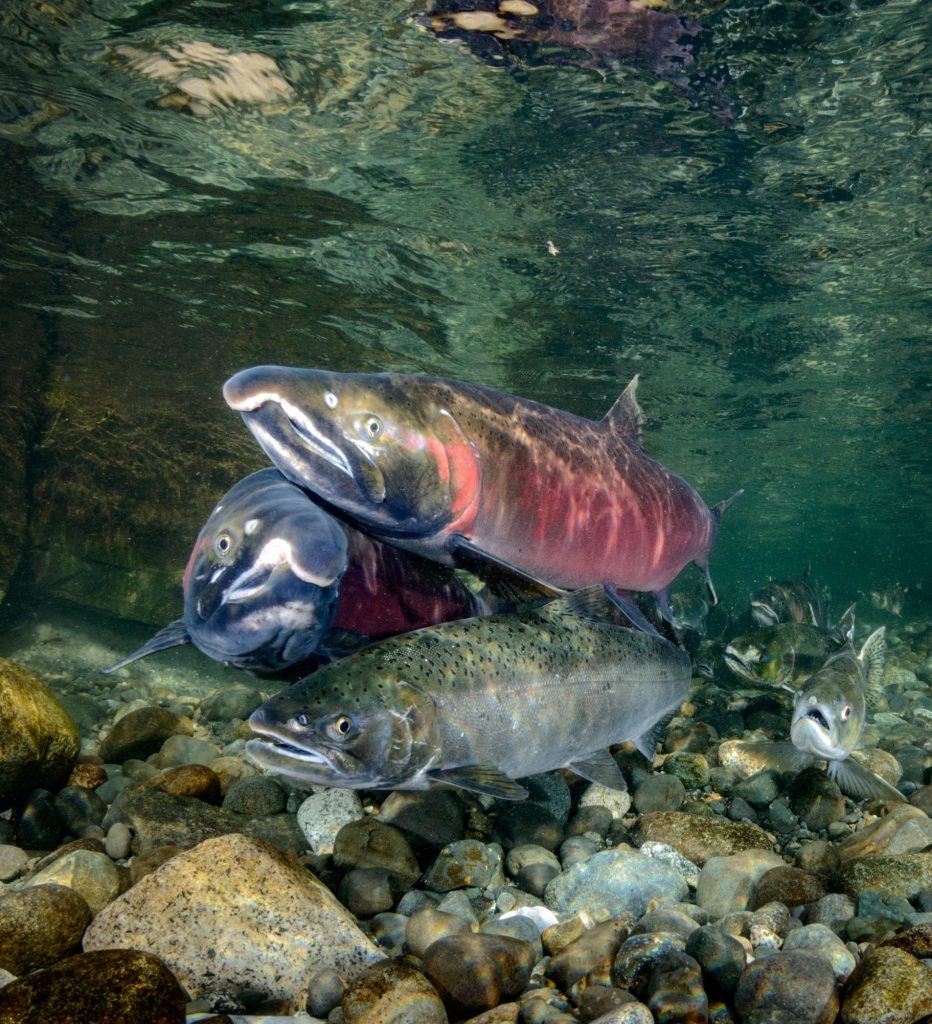 Coho Salmon Trio – Eiko Jones Photography 
Status of Salmon: The current status of salmon and their environment is understood
Salmon are a keystone species and iconic indicators of ecological health. However, there is no centralized source of information on the status of salmon and their environment, nor any consistent methodology for reporting and understanding salmon populations and their diverse environmental conditions. To effectively manage salmon, we must first be able to share knowledge regarding the status of salmon and their environments in a consistent manner on an accessible platform. Only then can we consider how the status of salmon differs across watersheds, regions, countries, and the hemisphere. With this understanding, and we can begin to recognize and pursue  how to sustainably manage salmon at different scales and work towards the resiliency of both salmon and people. 
The International Year of the Salmon is working to evaluate a variety of diverse approaches to assessing the status of salmon and their environments, and to promote a consistent methodology that can measure and report these variables. This will ultimately facilitate a greater overall understanding of salmon, and will allow the status of these species to be tracked more efficiently in a future that is increasingly uncertain. 
Salmon in a Changing Salmosphere: The effects of natural environmental variability and human factors affecting salmon distribution and abundance are understood.
As natural environmental variability, climate change and human actions continue to alter ecosystems, salmon face an uncertain future. To effectively manage what can and cannot be controlled and mitigated during a time of rapid change, new insight is needed on how these changes will affect salmon. While the effects on salmon from some of these changes may be localized, it is likely that there are similar ecological processes taking place across the hemisphere.  Effective communication and collaboration at the hemispheric level will therefore strengthen our understanding of salmon in an increasingly volatile environment. If we can develop a better understanding of how the salmosphere is evolving to adequately predict future changes, our approach to managing these challenges and improving the resilience of salmon and the people who depend on them becomes more adaptive and effective. 
The International Year of the Salmon seeks to bring researchers across the salmosphere together in order to share findings regarding how salmon are affected by an environment that is rapidly changing due to natural variability and human impact. To effectively prepare groups such as Indigenous communities, policymakers, and managers to meet the challenges salmon may face in the future, the IYS aims to better understand these challenges through a series of high impact projects. These include proposed and ongoing projects such as a series of high seas research cruises in the North Pacific, a framework for identifying bottlenecks across salmon life history stages, and an examination of climate change and future data projections in relation to salmon and their environments.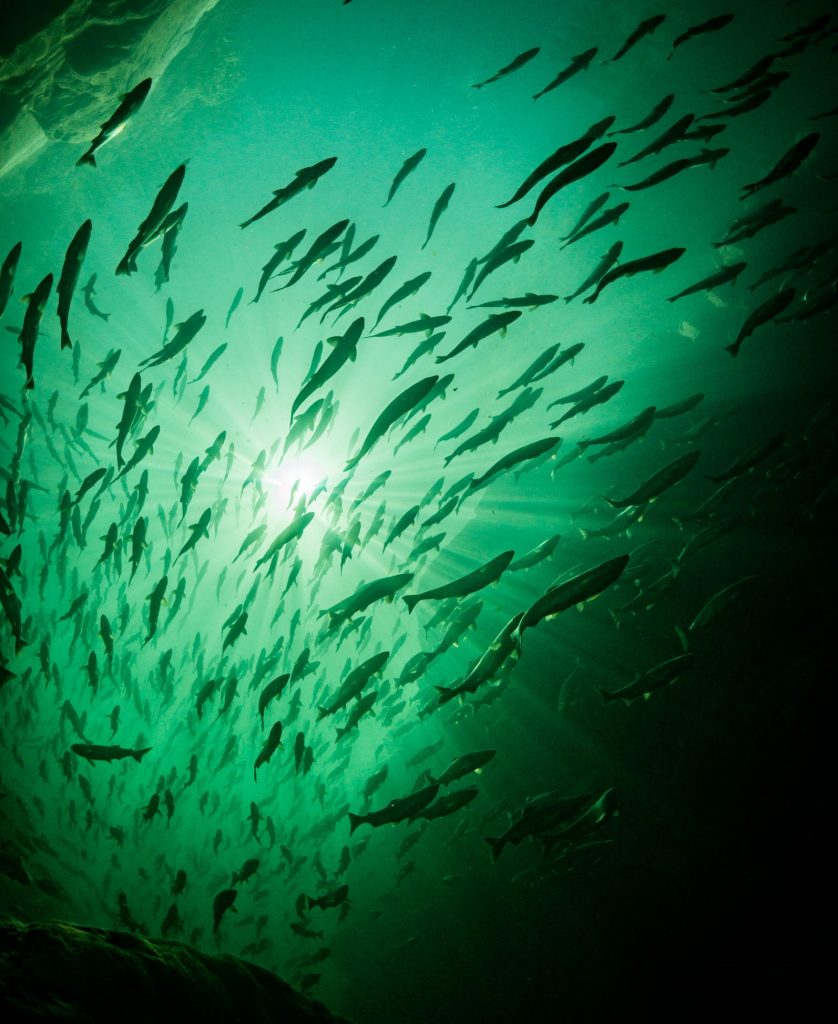 Pink Salmon in Campbell River Canyon – Eiko Jones Photography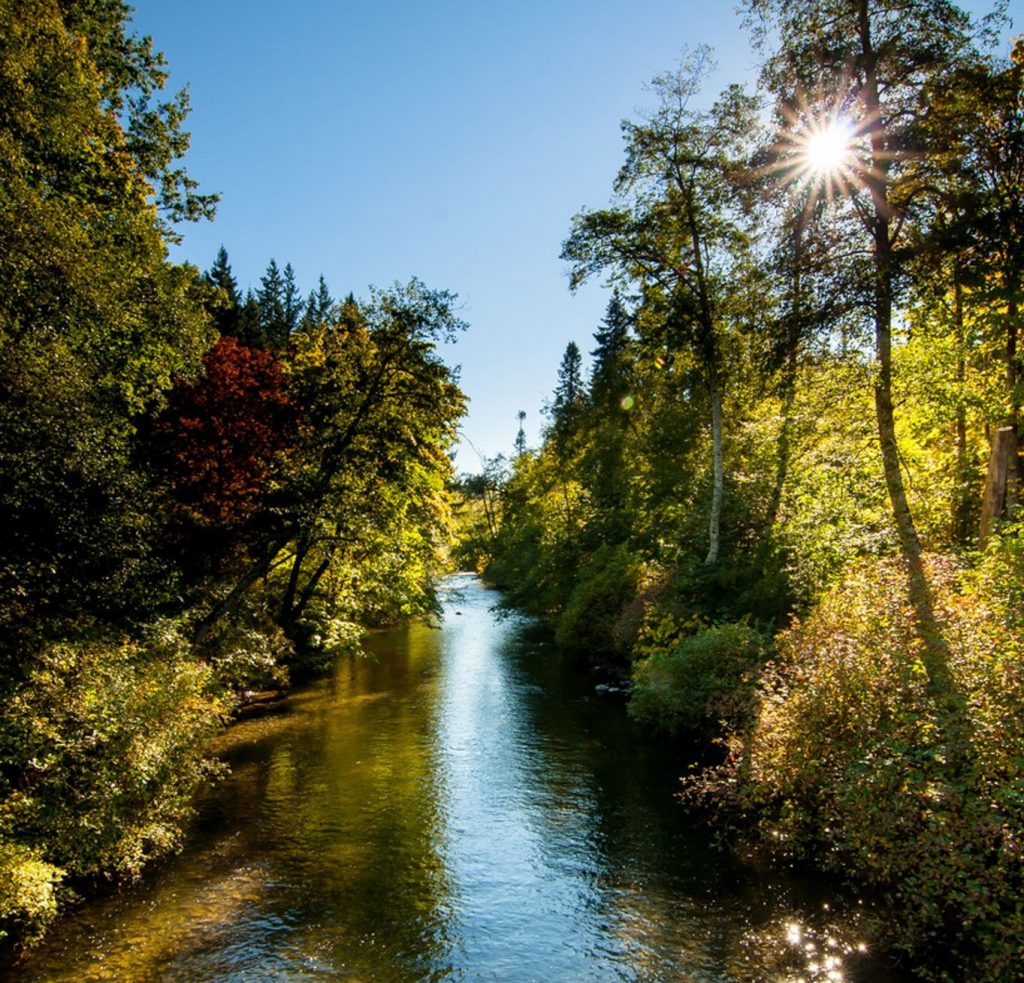 Quinsam River – Eiko Jones Photography 
New Frontiers: New technologies, methods, ideas and approaches to salmon research are applied to salmon, as well as research to fill gaps in poorly studied regions of the salmosphere.
One of the chief organizers of our High Seas Expeditions, Dr. Beamish, likes to say that what we need to know about salmon, we mostly do not know. With so many recent advancements in technology and analytical methods, it is now possible to use these tools to make major advancements in understanding salmon and how the changing salmosphere is impacting them. From new telemetric methods of tracking salmon, to the use of environmental DNA, to isotope and otolith studies, there are groups of people across the salmosphere already doing this groundbreaking work. Their efforts can be linked and amplified through the IYS to realize their development and application more rapidly and efficiently to gaps in our understanding. The IYS aims to further advances in new/emerging technologies and analytical methods that are immediately available to study salmon and understand their life history patterns and to better manage these species. 
Human Dimensions: Communities, Indigenous Peoples, youth, harvesters, scientists and resource managers across the Northern Hemisphere share knowledge and collaborate in the development of new tools and approaches to restoring, managing and sustaining salmon.
The cultural and economic impact of salmon in the context of environmental change cannot be ignored. Since the wellbeing of salmon and people are inextricably linked, it is important that the IYS considers the human dimensions of our associations with salmon. Salmon are not only an important source of food to many people, they are also culturally significant and an important aspect of many coastal economies. As the global population and demand for salmon rises while climate change alters ecosystems, there is increased uncertainty around the fate of salmon. Looking to the future, it will be imperative to create tools and frameworks for acting quickly and effectively to manage salmon on multiple levels, from local to hemispheric, to increase the resilience of both salmon and people. The human dimension of the IYS seeks to involve all interested parties—researchers, managers, policymakers, Indigenous Peoples, harvesters, and the public—in collaborating to increase the resiliency of both salmon and people. The IYS strives to increase resiliency by developing innovative decision-making tools that incorporate multiple types of knowledge (scientific, local, traditional) and input from all stakeholders.  By facilitating conversations and collaboration across the salmosphere, people can work together to successfully manage salmon across all levels, from local to hemispheric.
In order to build resilience between salmon and people, the IYS is committed to developing a framework in which Indigenous management systems and Indigenous knowledge are fairly and effectively applied. Applications of traditional ecological knowledge of salmon life history are important to scientific research. On top of this, the IYS is aware of the many different cultural, economic and political meanings of salmon in regards to the culturally diverse group of member nations involved with the NPAFC (Canada, Japan, Korea, Russia and the United States). Building on the human dimensions of salmon is crucial to having a well-rounded outburst of research and outreach during the IYS initiative.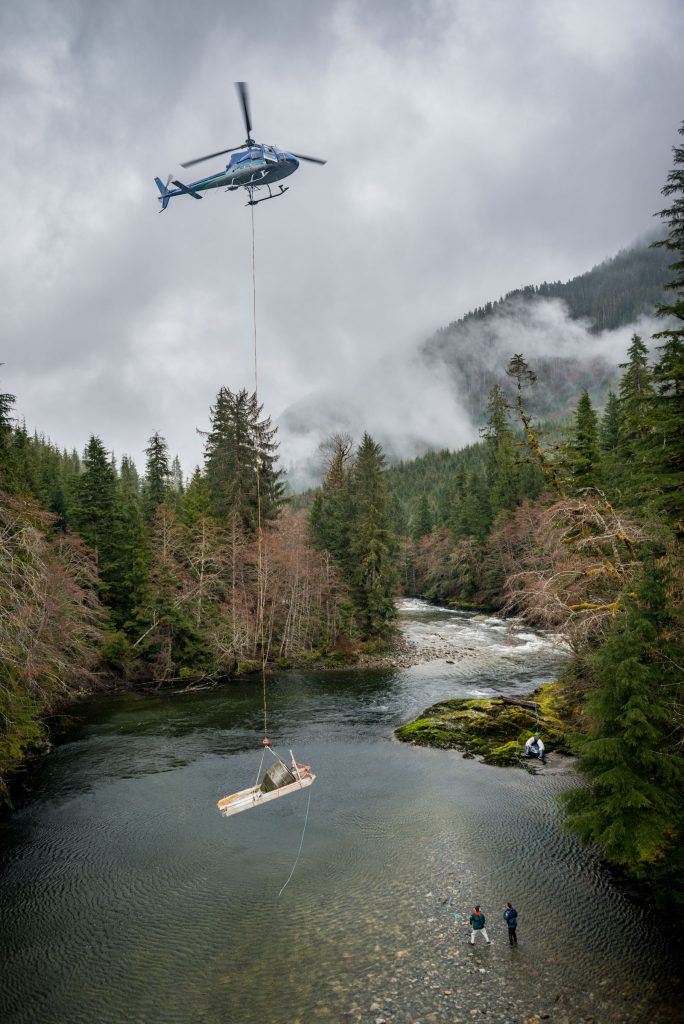 Flying in Rotary Screw Trap – Eiko Jones Photography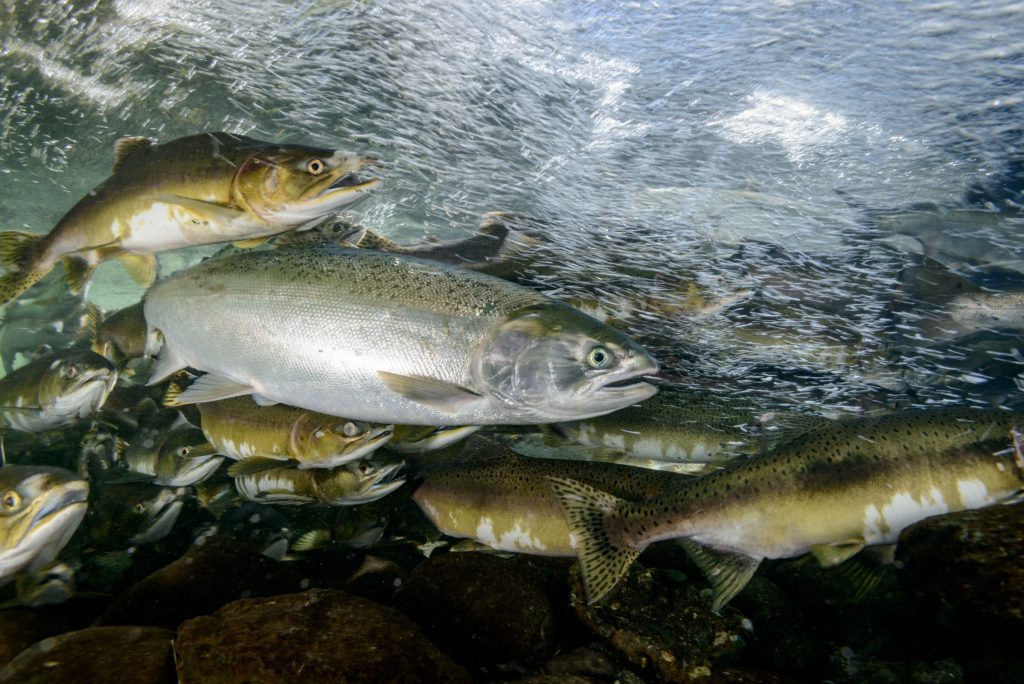 Coho Salmon Migration – Eiko Jones Photography 
Information Systems:  Information systems that house and mobilize historic and current data about salmon and their environment are made freely available.
Arguably, one of the largest barriers to salmon research is rapid access to standardized data.  Information systems play an important role in bringing together salmon data and resources into one easily accessible framework. We have emerging technology to rapidly share data and intelligence about what we know, to collaboratively work on what we know we don't know and effectively respond to completely unexpected surprises. The International Year of the Salmon  is conducting a Data Mobilization project that seeks to use that technology to create an open-access information system(s) that will house and mobilize historic, current, and future data on salmon research and management.  Our projects will consider western scientific and indigenous knowledge and management systems. 
This is your chance to join like-minded people across the Northern Hemisphere to make a difference.
Register your salmon events or projects with us.