International Gulf of Alaska Expedition
A bold winter expedition to study salmon on the high seas of the North Pacific Ocean
The scientific community believes that 1/3 of all Pacific salmon spend the winter in the Gulf of Alaska. Pacific salmon from Canada, Japan, Korea, Russia, and the United States are believed to mix together in the Gulf of Alaska. Impacts to salmon here, can impact salmon around the Pacific Rim. Returns from salmon rearing in this area have been highly variable. 
The mechanisms behind these declines and booms remain to be determined. There have been limited surveys of the Gulf of Alaska. We simply do not know what mechanisms are operating and how the rapidly changing ocean ecosystems will affect these mechanisms. The major objectives of the Gulf of Alaska Expedition are to use DNA to identify the stock specific rearing areas for all five species of salmon and to determine their abundances and condition. This is the first time that this information will be available and it will be shared with the general public.
The expedition team consisted of 21 researchers from all Pacific salmon producing countries and a highly experienced crew.  Surveys of abundance and condition of salmon in their first winter-at-sea are a logical extension of the early marine survival studies conducted in many nearshore marine areas. This expedition was focused on discovering the mechanisms regulating production through international collaboration.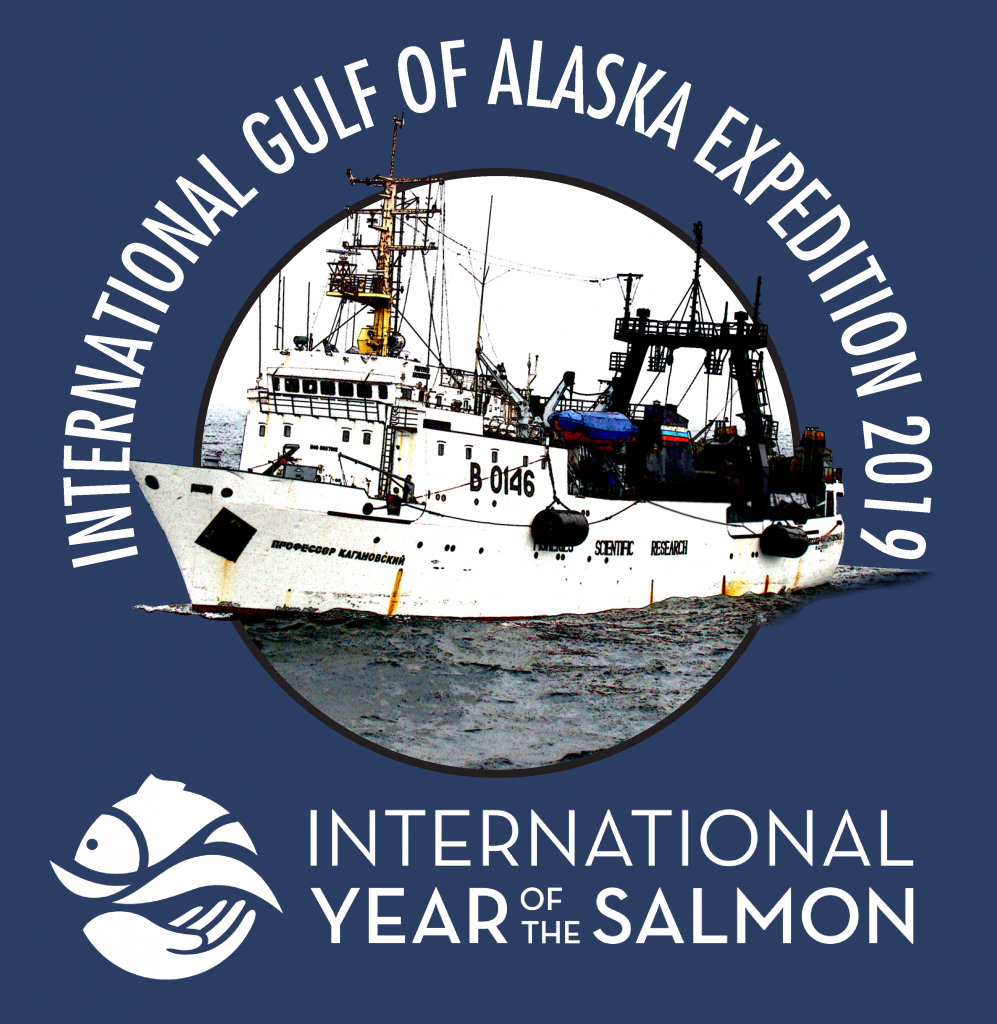 2019 International Gulf of Alaska Expedition Cruise Report
Meet the fascinating team of research scientists that will collaborate on this ground-breaking high seas salmon expedition that for the first time ever will include researchers from all five NPAFC Pacific Rim countries!!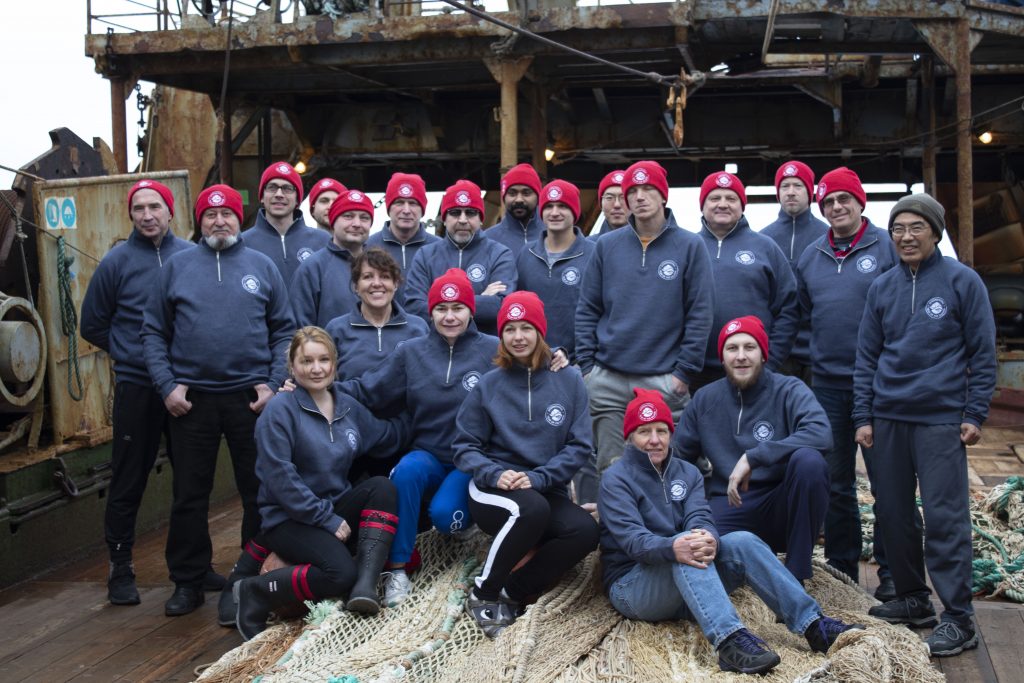 We receive the vessel's coordinates daily. This map shows the vessel's progress to date.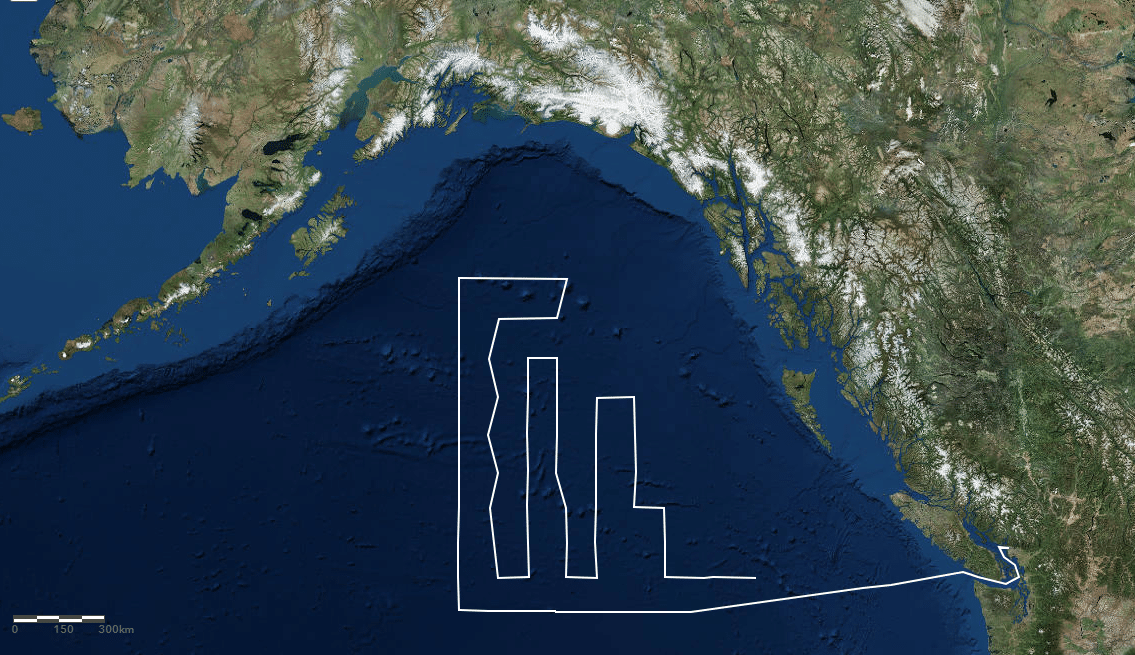 Scientific Equipment in Use
Updates and News from the Vessel
NPAFC Announces Expedition Departure
The North Pacific Anadromous Fish Commission (NPAFC) announced that the International Gulf of Alaska Expedition 2019 is underway with 21 scientific personnel from five Pacific Rim countries, Japan, Korea, Russia, the United States and Canada departing this afternoon aboard the chartered 62m Russian Research Vessel "Professor Kaganovskiy.
"Knowing the origin of the fish is critical in research designed to understand what is regulating survival and variability between stocks. DNA stock analysis is now a common tool used in both fisheries in season management and in fisheries science." Click here for more!
"Because so little salmon research has been conducted in this area at this time of year, our collective results fill an important gap in our knowledge of the salmon life cycle." Click here for more!
"The expected and surprising observations run across all aspects of the ecosystem we are studying, from water chemistry to plankton to fish. Here are a few of the highlights."  Click for more!
"One thing that really surprised both Aleksei and Chrys was how many coho salmon we're catching in the Eastern Pacific." Click here for more!
"How well Chinook and other Pacific salmon can adapt to such rapid changes is not known.  However, by understanding the factors that regulate the survival we will be better informed to be able to successfully manage and sustain this species for years to come." Click here for more!