The Northwest Explorer is an American fishing vessel based out of Seattle, Washington. the Northwest Explorer will sample Pacific salmon and their ecosystems across a grid of stations spanning the North Pacific Ocean (NPO) from 50°E to 135°W. This will be the fifth vessel added to the fleet for the 2022 Pan-Pacific Winter High Seas Expedition. This survey will help complete stations in the United States Exclusive Economic Zone in the Gulf of Alaska and will be using a  surface mid-water trawl.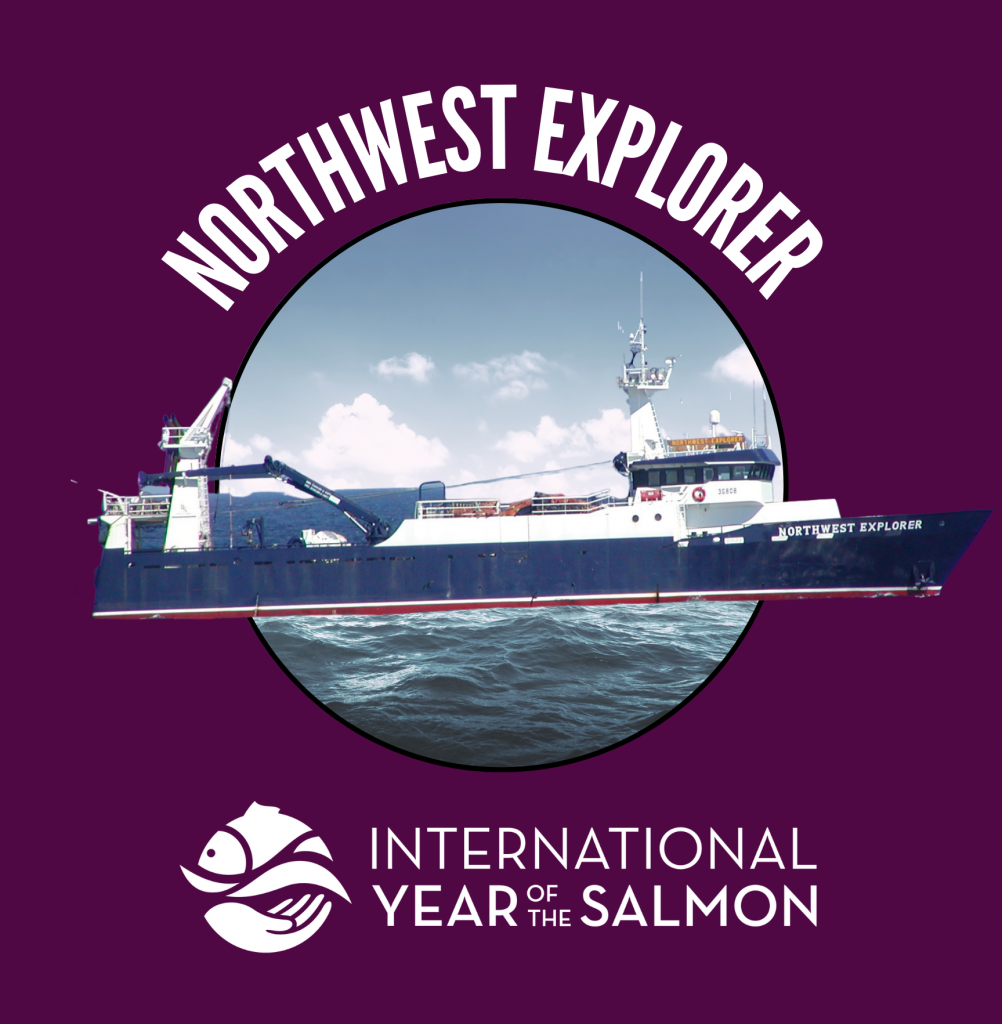 Click on photo gallery to enlarge images!
Meet the fascinating team of scientists on board American fishing vessel the Northwest Explorer
F/V Northwest Explorer Survey Details
Departure from Dutch Harbor AK – April 2, 2022   
Return to port in Dutch Harbor AK – April 21, 2022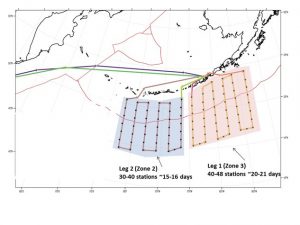 The survey area consists of 92 sampling stations. These stations arranged along three N-S transects (at 177°E, 180°, 178°W, 176°W, 174°W, 171°W, 169°W, 167°W, 165°W, 163°W, 161°W, and 158°W).  Stations are spaced approximately 1° latitude (0.5° on the continental shelf) apart from 47°N to their southern end to 54°N at their northern end for the easternmost transect and from 44°N to 51°N on the westernmost transect.  All stations on the continental shelf are outside the Steller sea lion critical habitat.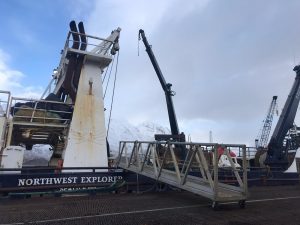 Name:  F/V NORTHWEST EXPLORER
Gross Tonnage:  816
Length (m): 44.01
Maximum Speed: 14.1 knots
Year Launched: 1979
Home Port: Seattle WA
Flag: United States
Scientific Equipment on Board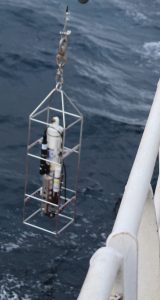 A hydrographic winch for will deploy a CTD (conductivity, temperature, and depth), and rosette of Niskin bottles to collect water samples. The CTD uses an electromechanical cable so the data from the CTD is provided in real time. This means that you can watch the water column properties (temperature, salinity, oxygen, flourescence, and turbidity as the CTD descends.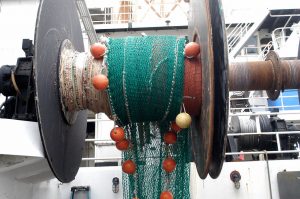 Scientists will be fishing with a Cantrawl 400 midwater rope trawl towed at the surface. The net has hexagonal mesh in the wings and body, is 198 meters long, with a headrope length of 120 m, and 12 mm liner in the codend. Steel alloy 5 m2 doors are used to hold the net open. The net is towed at 4.5-5 knots.